Hotel Info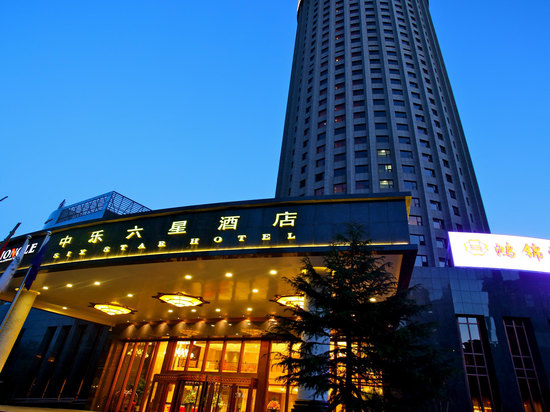 Zhongle Six Star Hotel Beijing
is located in the third district of Fangzhuang Fangqun Park, Fengtai District, Beijing, near the Qunxing Road. It is located in a prime area of Beijing's urban area and is just a short distance from Tiantan Park. It is a landmark building in the south of Beijing and has convenient transportation.
Beijing
Zhongle Six Star Hotel Beijing
has a solemn and elegant appearance with a sense of time. The hotel has a variety of room types to choose from. The rooms are luxurious and comfortable, spacious and bright, and there are high-quality large beds for you to sleep comfortably.
The hotel also has full-featured supporting facilities such as a conference center with advanced equipment, a Chinese and Western buffet restaurant, a coffee bar, and gym entertainment, to bring you a comfortable experience. On the top floor of the hotel, you can also have a 360-degree bird's eye view of the capital city, and the panoramic view can be seen.